Ask the Finance Experts
at Walnut Creek Honda
Welcome to the Finance Expert Hub at Walnut Creek Honda, your trusted source for all things auto financing. The finance experts at our Honda dealership in Walnut Creek are committed to providing you with professional guidance, competitive interest rates and reliable auto financing advice that helps you secure the new or used Honda of your dreams.
We understand that the process of securing auto financing can be complex and overwhelming, which is why we've compiled a list of frequently asked questions to help you make informed decisions about your auto financing journey.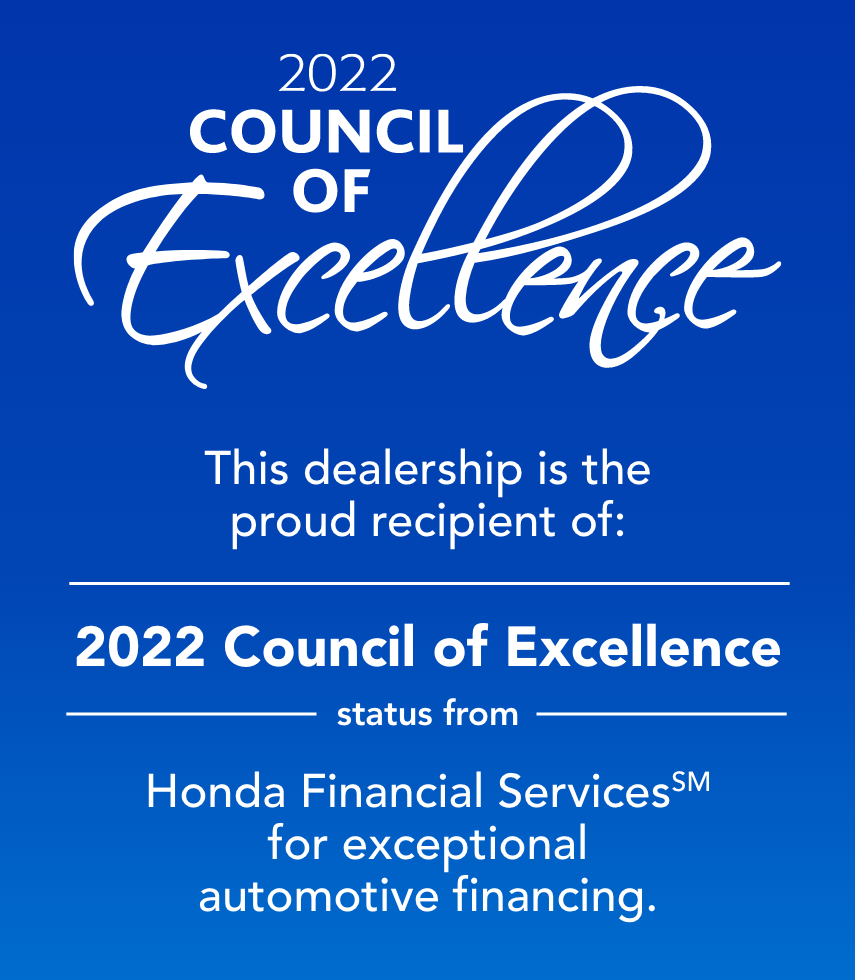 Frequently Asked Questions About Auto Financing at Walnut Creek Honda
01

How much down payment will I need for a finance agreement?

If you qualify, you may not need any down payment. However, the more money you initially put down, the lower your monthly payments will be.
02

What interest rate will I be charged?

At Walnut Creek Honda, we work with a variety of lenders to ensure that you receive a competitive rate based on your credit score and credit depth.
03

Can I sell or trade in a financed car that I still owe money on?

Yes, you can sell or trade in your vehicle if you still owe money on the loan. The only factors to consider would be the value of the vehicle and what you owe at that point in time.
04

What are my lease-end options?

At the end of your lease, you have three options -- 1) Return the vehicle to the lessor, 2) Trade in the vehicle for another vehicle or 3) Purchase the vehicle. We can assist with financing the purchase if you are unable to pay it in full.
05

Am I able to add any accessories or vehicle ownership-enhancing products to my financing?

Absolutely! Based on your credit qualifications, we have several lenders that will allow you to add accessories, pre-paid maintenance, vehicle service agreements, windshield repair/replacement, tire/wheel coverage, key replacement, ding/dent repair, paint/interior sealants and more to your financing.
06

Am I able to finance if I don't have a credit history or a low credit score?

Yes, you may be able to get financed with a low credit score or lack of credit history. Typically, these loans are at higher rates due to the lack of credit history or low credit score. You may want to explore the possibility of a co-signer to help with the financing.
07

How long does it take to get an answer about financing?

The time it takes to receive an answer about financing can range anywhere from a few minutes to a day or two.
08

How can I find the value of my trade-in?

The best and most accurate way to determine the value of your trade-in is to schedule an appointment with us for an appraisal. You can also value your trade online or use websites like Kelley Blue Book® or Edmunds to get an estimate.
09

What terms are available for a loan or lease?

We offer a range of flexible financing or leasing options, from short-term (24 months) to longer-term (up to 96 months). We can customize the terms to fit your budget.
10

Can I reduce my monthly car payments down the road?

Once the monthly payments are set, you must pay the set amount monthly. However, you can always pay any amount over the set monthly payments to shorten the term and overall interest charges if financed. You'll have the same opportunity to shorten your term and/or reduce the next month's payment if leased.
11

Should I finance or lease?

If you have a history of keeping your vehicles for a long time, financing would be your best option. However, if you want to switch cars within a few years, anticipate a change in a few years or just need a low monthly rate, leasing is the best option. Our finance experts at Walnut Creek Honda would be happy to show you both options so you can make the best decision for yourself.
12

What does the dealership do with my credit information?

We use your credit information to determine which lenders would be the best fit for your financing needs. Please ask our team for specific details about how we keep your private information safe and secure.
13

Does it hurt my credit to apply for financing?

When applying for financing anywhere, the hard inquiry does impact your score. However, our local Honda finance experts are here to guide you through the auto financing process and help you make the best decisions for your unique situation. When you apply for financing or leasing at Walnut Creek Honda, your score is not reduced multiple times as if you applied individually to each lender.

For example, our dealership may check your credit and submit it to multiple lenders to provide you with the best option for you. This does not reduce your score multiple times. It's as if it was checked one time. Additionally, once the loan or lease starts, as you make timely payments, your score should increase. So, it's really only a short-term lowering of your score. Credit scores change regularly as the creditors report your activity at various times in the month.
Speak With Our Experts Today
Our local Honda dealer's finance experts are here to guide you through the auto financing process and help you make the best decisions for your unique situation. Contact Walnut Creek Honda today to discuss your financing options and get started on your journey to a new or used Honda that will make all your future drives more memorable.