Honda Battery Replacement

near Alamo, CA
Car battery replacement is a routine part of vehicle ownership, as most car batteries only last about three to five years. Still though, it's never fun when your car battery starts to fail or you need a jumpstart to get to work. If you think it's time to replace a car battery, visit our Honda dealership near Alamo and we'll take care of everything, so you can get back behind the wheel in no time. We use Genuine Honda Factory Parts, so you can rest assured only high-quality parts are ever used for our repairs. Plus, our local Honda service center is often running car battery specials and coupons that could save you big when you buy a new car battery or repair an existing one. We want to earn your business, so we have very competitive pricing and great specials. Trust our certified Honda technicians to provide you with the transparent and stress-free Honda service experience you deserve!

Do I Need a New Car Battery?
Suspect your vehicle might need a new car battery? The most common indicators that it's time for a car battery replacement include:
The car battery is more than three to five years old.
The electronics in your Honda, including the lights in the dashboard and headlights aren't working well.
You Honda needs a jumpstart to get going or it takes several attempts to start.
There's no need to worry when it's time to replace a car battery, as our local Honda dealer is here to help. Our family-owned and -operated dealership has been in business for over 50 years, and we've repaired and replaced many car batteries. We provide transparent pricing and will keep you informed during the entire Honda service process, so there are never any surprises. Ready to schedule auto service and have our Honda technicians perform a battery check to determine what's needed? Reach out to us today to get started!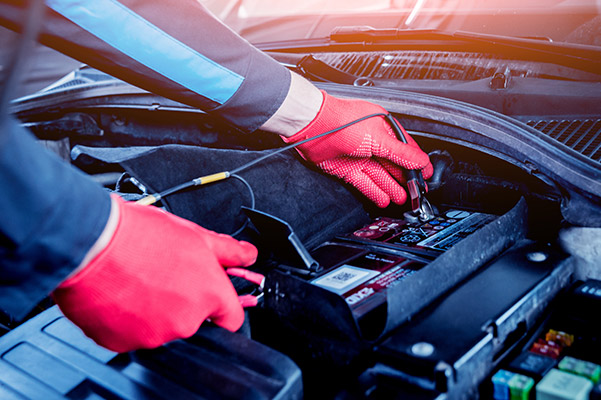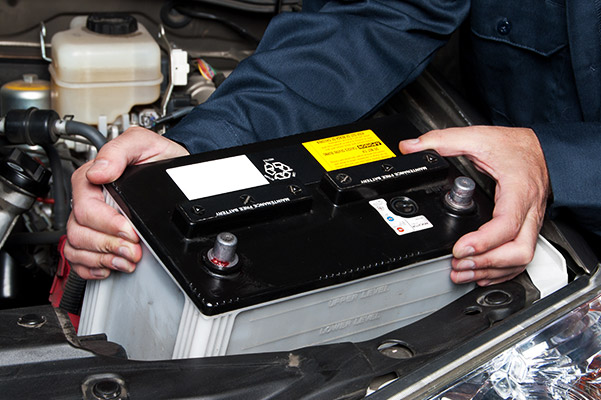 Car Battery Specials near Alamo, CA
Curious to learn more about the cost of a Honda battery repair or replacement? Our CA Honda dealer can explain the costs of car battery service, depending on what work needs to be done to your vehicle. Don't forget to ask us about Honda service specials and incentives that could save you big on Honda repairs!